January Program
Zhostovo Rose

with

Joyce Kostelak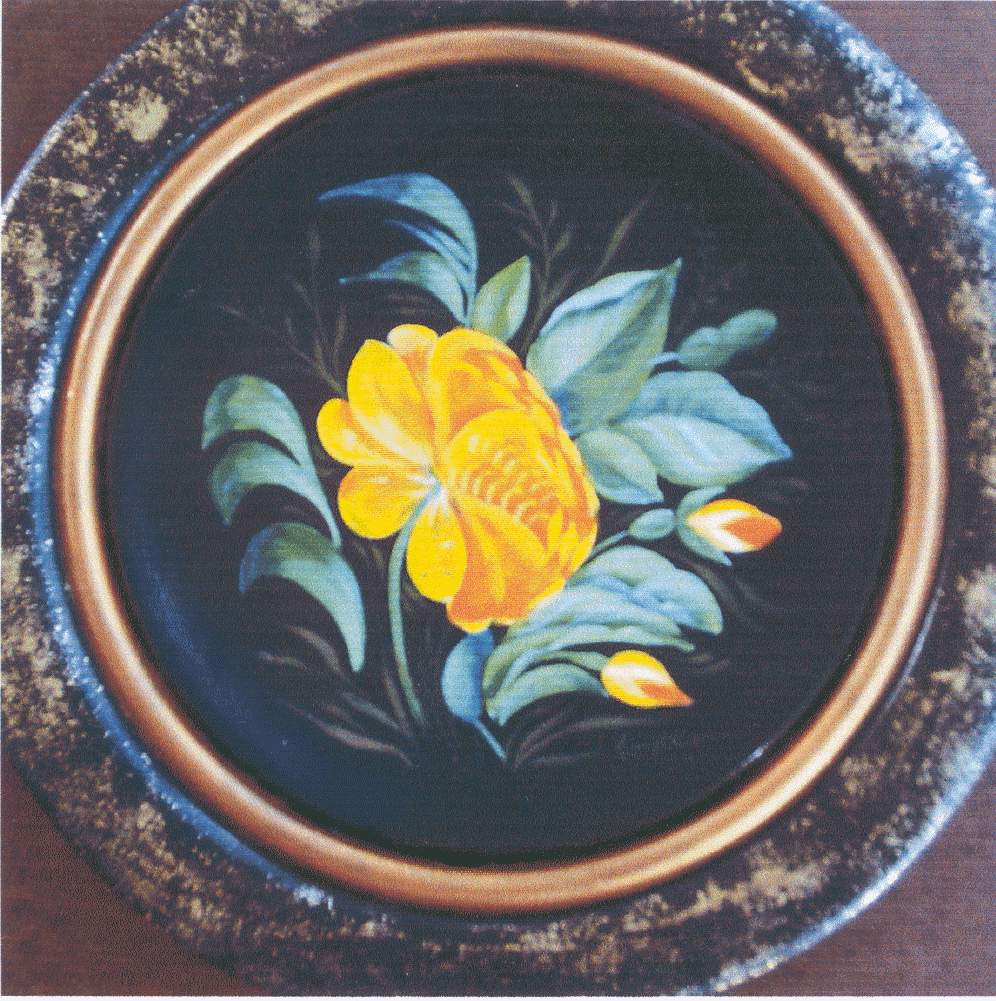 Surface: 6 1/2"diameter for rose
Brushes: large flat for base coat. Filberts or rounds sizes 2 to8, fine liner
Sta-Wet palette, chalk, paper towels, stylus, tape, water container, Blending Gel.
Sand and base coat surface with 2 coats of black. Trace design lines on the back of pattern with white chalk and transfer to the surface with stylus. Paint entire design with white, following shapes as though using colors. This should be done at least a day before class.
Pattern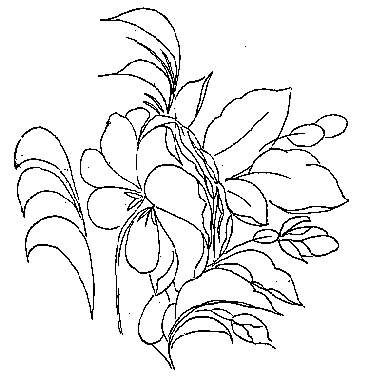 To learn more about the Art of Zhostovo click here. Zhostovo TraysTo return to our website hit your back button.
At the Fireside
Return to Home Page