March Program - Vest Painting
Fabric for the vests is in and for those who did not receive theirs in January, it will be at the February meeting also.
Please pre-wash your fabric to remove any sizing. It is suggested that you cut out the vest pieces and bring the back with you to paint on. You may sew it up, but this might be easier.
You will also need a cardboard or foam board covered with wax paper or freezer wrap to tack the fabric to so it will remain stationary to paint on. Please try to have your pattern traced on also. *You may enlarge this one or we will have pattern sheets at the February meeting.
Paints will be furnished by Deco-Art thanks to Joyce Kostelak. Please bring a standard assortment of brushes and usual supplies.
This will be such fun and we can use these for more than just the Tampa Convention! This may also be painted on other surfaces of your choosing.
Contact Joyce Kostelak at jkostelak@aol.com if you have questions. Vest Material is available through Donna Bailey e-mail donbpaint@earthlink.net .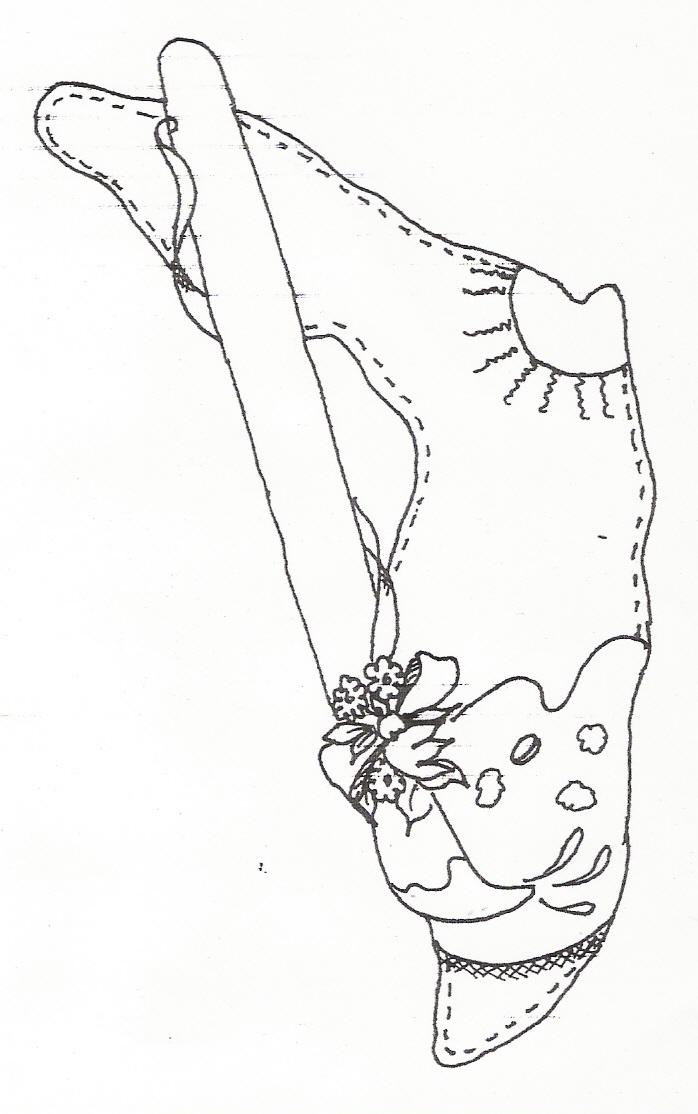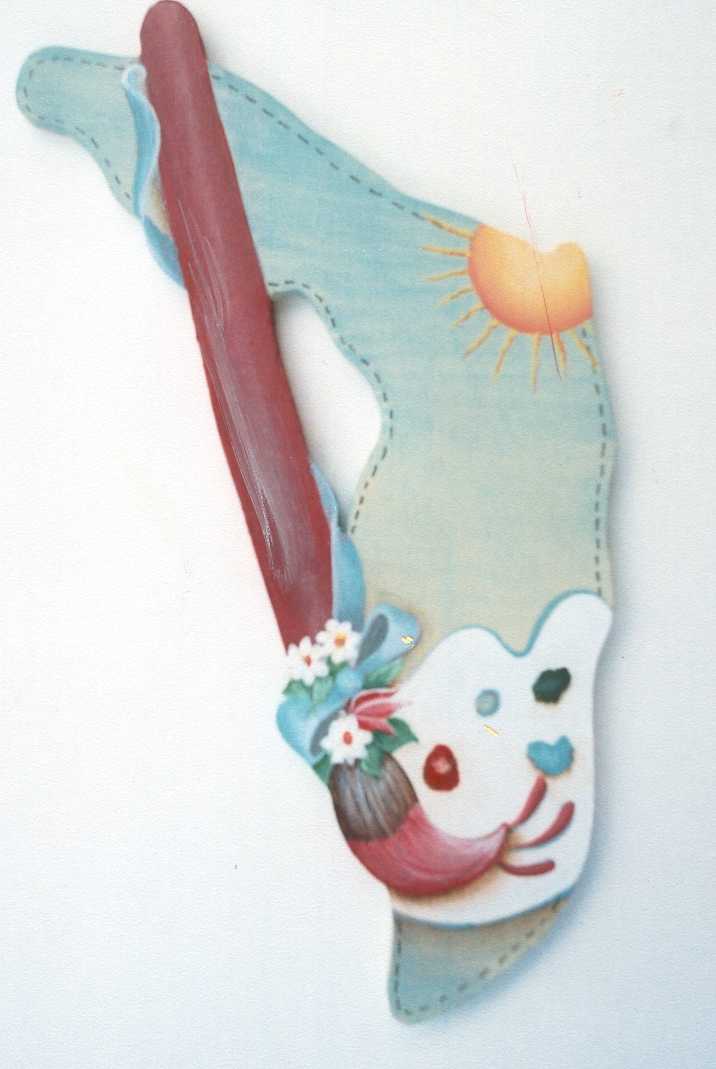 Design that will be painted on your vest
Cockles and Mussels
Return to Home Page