July 2009 Program

Exotic Bangles

(Designs by Patience Campbell, published in the Decorative Painter Magazine)

taught by Barbara Englund


Don't throw away your Spring 2009 issue of the Decorative Painter. The patterns and pictures for these pretty Bangle Bracelets are on pages 129 -133. Plan to kick back, relax and enjoy an informal day painting these delightful bracelets. I am going to paint "Parrot for a Friend" and "Goodnight Giraffe" in class, but if you would like to paint "Pretty Boy" or any other design, please feel free to do so. If you have any questions, please call me at: 775-1981

Materials needed

Supplies: Regular painting supplies, Gloss Varnish, white Gesso

Brushes: All your favorite brushes. Make sure you have a good #1 or #0 liner, a 10/0 or 18/0

Script liner, #2 & #3 round, and a #8 or #10 flat.

Surface: 1 or 2 , 1 ¾" dome Bangle Bracelets.


If you have not yet ordered your Bracelets, you can order them directly from Diy Bangles. Ordering information is on pages 130 and 132 in the Decorative Painter magazine. If you have already placed your order with me, your bracelet(s) will be available for pick up at the June Meeting.

Palette: Paints for the class( except the Gesso) will be provided for a $1.00.

Before Class Preparation


Lightly sand and tack the bracelet if necessary. Basecoat the outside with white Gesso and lightly sand again with a brown paper bag. Basecoat the inside black. Transfer the pattern to the bracelet.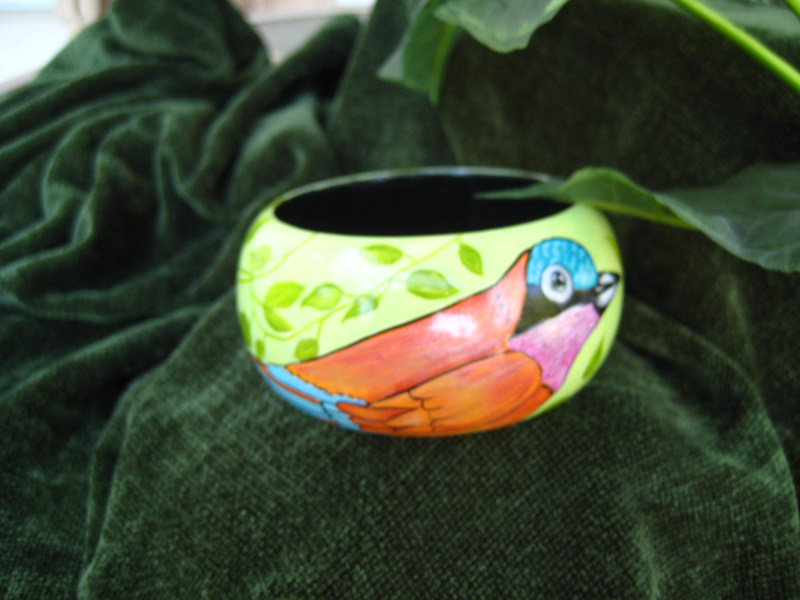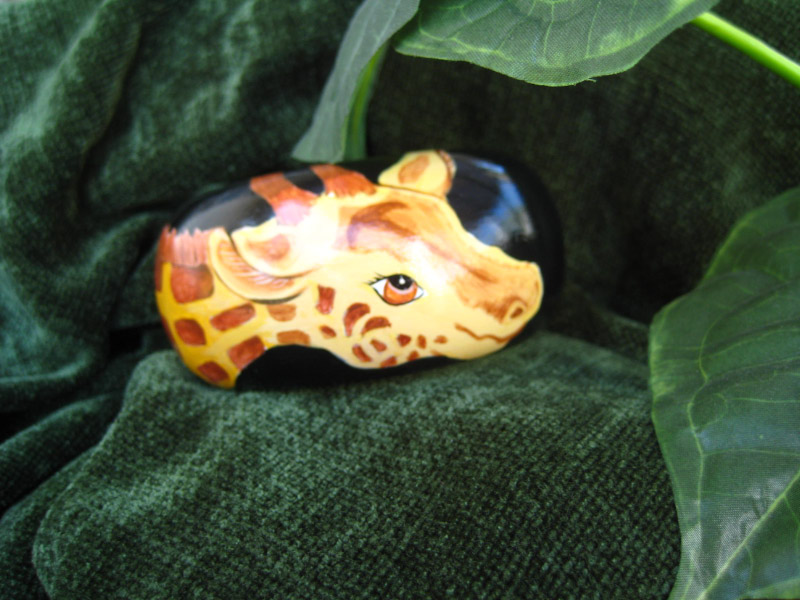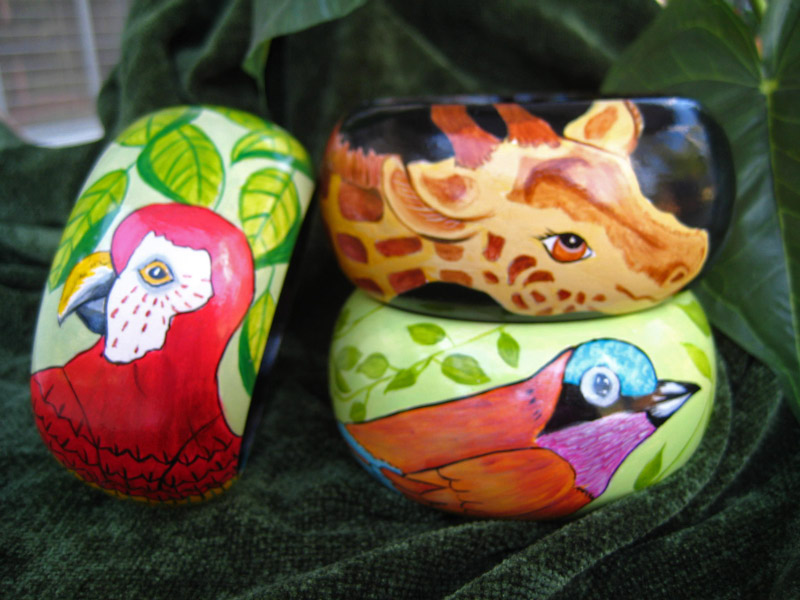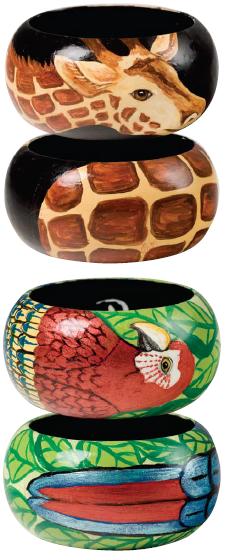 If you are a member and do not have your copy of the Spring Decorative Painter you can download the pattern from SDP's web site as the Spring Issue is featured online.
Return to Home Page