July 2010 Program
Karen Landon...presents...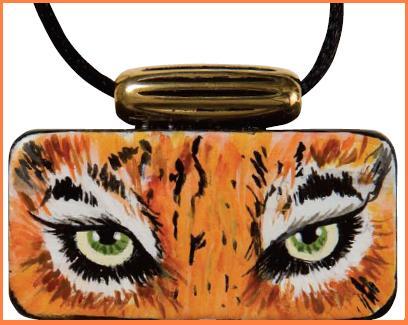 This month's program comes right out of Issue 1 2010 of Decorative Painter magazine, pictured below. The "Something Wild" pendant is painted with acrylics on a domino.
All the instructions are on pages 59-62 so please bring your issue of Decorative Painter with you to do this project.
For $1.50, you will be supplied with a pre-sealed domino, pattern, bead, cord, paints, adhesive and varnish. So bring your regular painting supplies, Decorative Painter magazine, and be prepared walk on the wild side and enjoy painting July's project.
The Palette will include:

Burnt Sienna...Butter...Canyon...Orange...Golden Straw...

Hauser Light Green...Lamp Black...MilkChocolate...Oxblood..and..Warm White
Brushes:
#2 or #4 filbert...1/8" Filbert comber...#2/0 scroller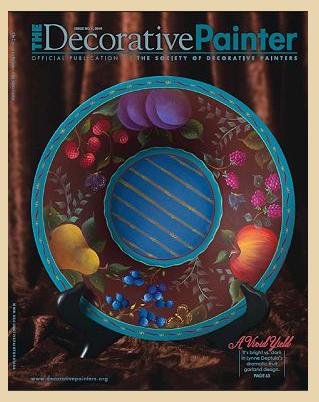 Return to Home Page